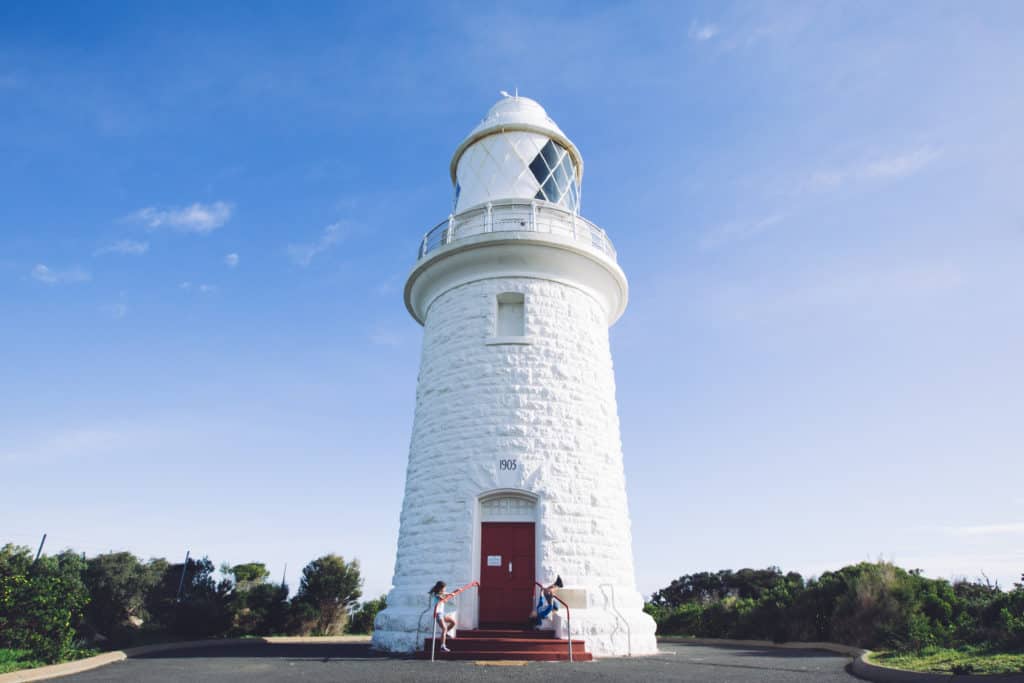 If you're lucky enough to have 48 hours in Dunsborough, it's helpful to have an idea of the best places to eat, drink and play.
Check out this two-day itinerary that will give you some great ideas on how to spend your mini holiday in Dunsborough and Yallingup.
48 hours in Dunsborough/Yallingup – day one
Morning
Meander around the Dunsborough townsite for a spot of shopping before or after a healthy breakfast at Mealup Café (20% off for members). Meals are made from fresh, local produce and ingredients with no additives or preservatives.
Fill your shopping bag with gorgeous soaps and gift items from Corrynne's Natural Soaps and Body Products. You'll find soaps for the whole family here, including Fido. For women's clothing and housewares, head to Cape Emporium where you'll find carefully crafted designs and goods.
Ladies, indulge in some new clothes and accessories at Life Story Designs, we love their floaty floral dresses and inexpensive jewellery.
Feel the need for speed? Dunsborough Jetski Tours offers seasonal (summer) tours in and around Geographe Bay. Let the wind breeze through your hair as you explore Dunsborough's stunning coastline.
Want to go out for the day (wine tasting?) and not have to worry about driving? Cape Chauffeurs offers flexible private car services to get you where you want to go in style.
Afternoon
If you're visiting Thursday to Sunday, do book a lunch at Studio Bistro in Yallingup. This award-winning art gallery restaurant is a must for seafood and slow-cooked meat lovers. Surrounded by stunning art and a beautiful garden, this is a blissful place to take a loved one. Holiday Advantage members will enjoy 20% (up to $30) off their final bill.
Food lovers can continue grazing with a drop into Yallingup Cheese (at Abbey Vale Winery) for 10% off hand-made cheese and platters. You're guaranteed to leave with a bag of cheese perfect for pairing with wine from Credaro Wines (say hi to their border collie wine dogs) and Flametree Wines. For organic and biodynamic wine with no additives, try Blind Corner on Yallingup Siding Road.
A little further down Caves Road, you'll find Black Brewing Co, who offer Holiday Advantage members 10% off between 2pm and 4pm – perfect for a bevy after lunch!
Evening
During spring, take a whale watching tour with Naturaliste Charters. The 4:30pm sunset sailing requires 10 adults and must be pre-booked, but what a way to see the bay, marine life, and have a unique South West experience. Whale sightings are guaranteed.
Who doesn't love Mediterranean food? Dinner at La Casina means homemade pasta, gnocchi, salads, and shareable meat and seafood dishes. Think chargrilled octopus, meatballs in tomato sauce, and pappardelle with sausage and wild mushrooms.
48 hours in Dunsborough/Yallingup – day two
Morning
Tucked away in lush bushland is Goanna Gallery and Bush Cafe. This unique and welcoming cafe, art-house and gift shop is ideal for a lingering breakfast of Eggs Benny, wood-fired toast, homemade muesli and everyone's favourite morning meal, pancakes with maple syrup.
No 48-hour trip to Dunsborough and Yallingup is complete without a tour of Ngilgi Cave. Explore this giant cavern and discover the stories and history of how this famous cave was formed and why it is one of the most popular attractions in the region.
Then, take a drive to Cape Naturaliste Lighthouse at the northern point of the Leeuwin Naturaliste National Park. It offers fantastic oceans views, whale watching platforms, and day hikes along the Cape to Cape Track.
Afternoon
Let your 48 hours in Dunsborough mean time for some relaxation and pampering. Treat yourself to a massage, manicure or facial at the gorgeous Vie Spa located at the Pullman Bunker Bay Resort and receive 10% off services (Holiday Advantage members only). Afterwards, go for a blissful walk along the beach before getting ready for drinks and dinner.
Evening
Bunker Bay is so beautiful, you may not want to leave. Therefore, it makes perfect sense to stay for dinner at the Other Side of the Moon, also located at the Pullman Bunker Bay Resort. This fine- dining restaurant is all about immaculate service, fine wine, gourmet meals, and inhaling in the serenity. If that doesn't convince you, maybe 25% off your bill will (Holiday Advantage members only).+
Be first to receive South West insider tips + deals. Join our mailing list here: