Contact this business
unit 1, 10 Clark St, Dunsborough, WA 6281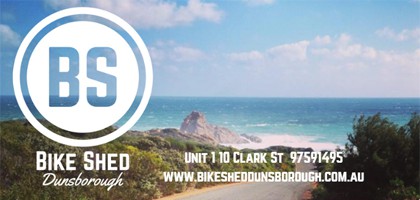 20% off all bike rentals
Based on standard daily hire rates. Not to be used in conjunction with any other offers.
In store we can assist you with with buying a bicycle, hiring a bike, supplying any parts and accessories you may need and providing repairs and maintenance to your bike.
If there is something you need to know about bikes or cycling in Dunsborough, Busselton, Margaret River, Yallingup or Eagle Bay, bikesheddunsborough.com.au is your first stop.
This offer is only available to valid Holiday Advantage members