Contact this business
SHOP 21-23 FIGTREE LANE, BUSSELTON, WA, 6280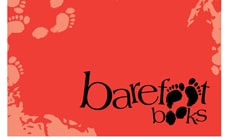 10% off storewide (except for gift vouchers).
Conditions of offer:
Cannot be used with other discounts
Barefoot Books is Busselton's Independent Bookstore bringing you great books and great service since 2004.
A wonderful warm atmosphere, very child friendly with a great Kid's Corner and a huge range of baby and toddlers board books, little kids picture books and  great reads for big kids as well.
We have the best range of adult titles and coffee table books to be found for many a mile.
Barefoot Books is both wheelchair and gopher friendly with access for both throughout the entire store.
The staff are committed "bookaholics" and take pride in their ability to recommend the best read for you, your family and gifts for friends.
Barefoot Books is owned and operated by locals.
This offer is only available to valid Holiday Advantage members