Contact this business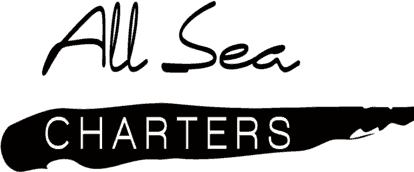 10% off Whale Watching from Augusta & Busselton
Book direct with All Sea Charters to receive 10% discount on your Whale Watching Tour.
All Sea Charters specialize in whale watching in Western Australia and Eco Tours departing from Augusta and Busselton, Western Australia. We would like you to experience the Indian or Southern Ocean like never before with a whale-watching cruise or scenic tour.
On All Sea Charters everyone gets a fantastic, unobstructed view on our new 17 metre vessel.
Get up close and personal with Humpback and Southern Right whales as they migrate through the South West waters between June and December. This one-of-a-kind experience will leave you breathless with so much wildlife, unbelievable views, and personal attention from the crew. Take a seat above deck where the scenery can't get any better!
With tours leaving from Augusta and Busselton harbours, All Sea Charters targets the best areas for viewing these majestic creatures in their natural habitat. These two to three hour trips guarantee whale sightings and a fabulous experience.
Trips are two to two and a half hours, an amazing once in a lifetime experience that will see you come back again – and we offer a Guarantee to see whales or you can come again onboard this season for free. Only with All Sea Charters – all our passengers receive: Free Coffee/Tea, Light Morning/Afternoon Tea available on each charter, Free Whale Picture CD for every booking if Needed – Free Anti Nausea Wristband for passengers PLUS ADDED BONUS THAT ALL passengers onboard on showing booking confirmation from ALL SEA CHARTERS can receive: 20% off either Lunch or dinner at Augusta Hotel Motel, 15% off at Forrest Adventures, 25% off at equinox Restaurant Bar and Cafe and for Busselton Tours ONLY – Free Entry to the Iconic Busselton Jetty.
This offer is only available to valid Holiday Advantage members